Tripawds is a user-supported community. Thank you for your support!
I dropped Lucy off at the vet a few hours ago, along with every little piece of my heart. Today is amputation day. She was so excited to be there, which made me feel even worse. I know she's in good hands but I just keep picturing her sweet little face when she wakes up- she's going to be so confused.
I know this is for the best but it doesn't make it easy. I took her to "the meadow" yesterday and felt melancholy knowing it was the last time I'd see her out there with all four legs. But as quickly as the thought came, so did the realization that it was the last time I'd see her out there in pain. Next time we go to the meadow (which I know is a ways out), we will play frisbee with no reservations or setbacks. And that's the day I look forward to.
We took a print of her paw because even though it's no longer going to be part of her, it's still part of our story.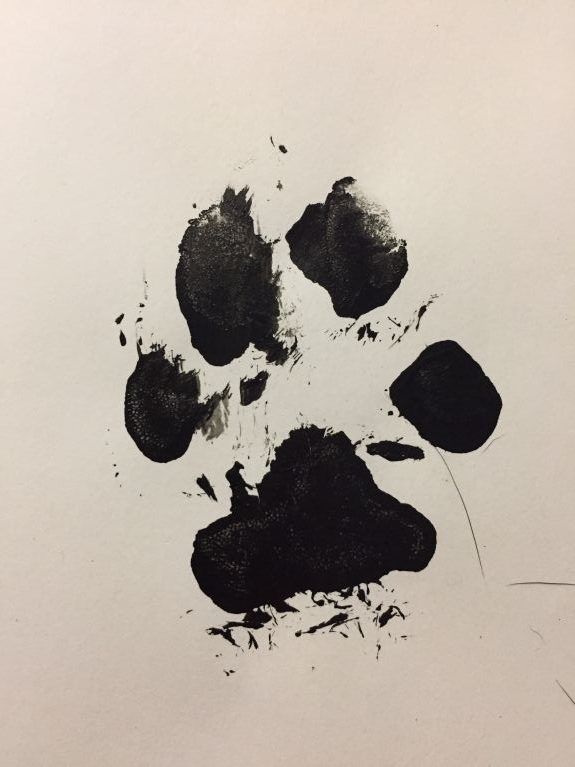 We woke up early this morning to give her lots of love and snuggles, and to take her for a walk to one of her favorite places.
Dr. Horstman will call when it is done and we are tentatively picking her up tomorrow at 3pm. Luckily they have a nurse there 24/7 so she'll be comfortable and well cared for over night. Today is hard but I fear tomorrow and the coming days will be harder. Please pray for us as we navigate through this situation. She is a tough cookie, probably tougher than me.