We were able to bring Lucy home this afternoon. The moment she saw us, she threw herself on the floor for a belly rub as she always does and squealed with excitement. We gave each other kisses and there were tears and smiles.  Her personality has not wavered in the slightest. The nurse said she was her sweet, bouncy, bubbly self within hours of surgery. What a trooper. I am amazed by her resiliency and inspired by her strength.
She's getting around just fine- the fact that she was already using only three legs for the most part has worked in her favor as she really doesn't need any help at all getting around- she can even go to the bathroom without assistance. She was happy to eat her dinner and has been resting comfortably on her bed in the living room. She is full of love and snuggles tonight, which has made our hearts full.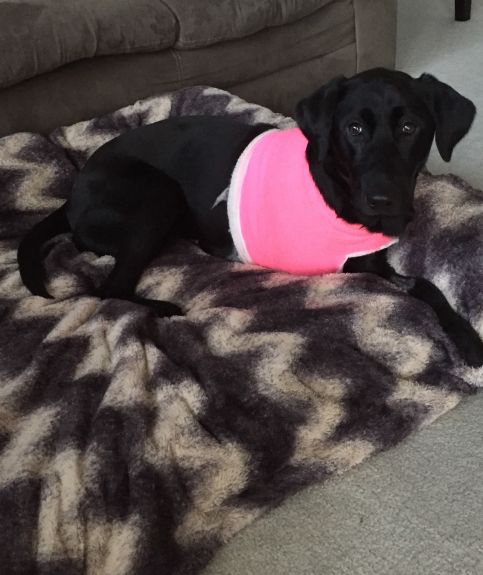 We left a note on the front door asking visitors not to ring the doorbell or knock. But alas, the doorbell rang a little bit ago so of course Lucy jumped up and started barking- luckily she didn't hurt herself and she complied when I told her to sit. What a sweet surprise- someone sent Lucy a doggie cake!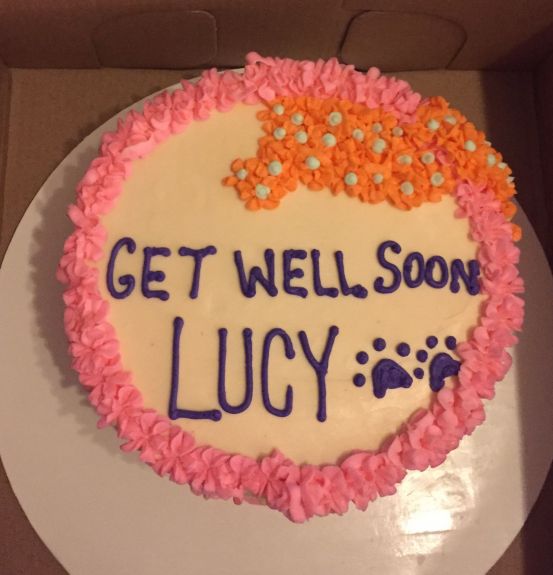 We know we still have a long road ahead of us but we are very grateful for such a great homecoming!!